M.Sc. Michael Kern
Inaktiv: Der Benutzer ist in
TUMonline
nicht mehr aktiv!
Inactive: The user is not active in
TUMonline
anymore!
Note: I'm currently employed as a research scientist at AMD Munich.
I am PhD candidate working at the visualization and computer graphics group of Rüdiger Westermann. My main research topic is scientific visualization of meteorological data, in particular, detecting 3-dimensional extremal features in scalar / vector fields and quantifying the uncertainty in ensemble data. Recent research is about super-sampling of vector field data and feature prediction from weather ensembles using neural networks.
I am in charge of the seminar "How to make a PIXAR movie" and "Data Visualization" and design exercises for the practical course "Game Engine Design".
Publications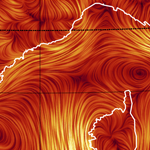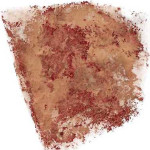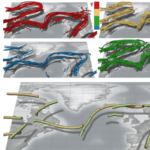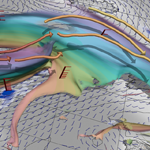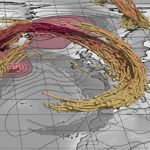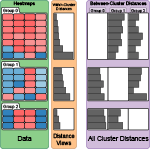 Teaching
Summer Term 2020 - Seminar: Data Visualization
Winter Term 2019 / 2020 - Seminar: Data Visualization
Summer Term 2019 - Seminar: How to make a PIXAR movie
Winter Term 2018 / 2019 - Seminar: How to make A PIXAR movie
Summer Term 2018 - Seminar: How to make A PIXAR movie
Winter Term 2017/2018 - Seminar: How to make A PIXAR movie
Supervised Thesis
| Topic | Student | Type of Thesis |
| --- | --- | --- |
| 2020 | | |
| Scalable Rendering for Architectural Applications | Evgenija Pavlova | Master |
| Efficient Shadow Accumulation in Digital City Models | Domenik Popfinger | Master |
| Learning a Model for Subsurface Scattering in Translucent Materials with Neural Networks | Nico Otremba | Bachelor |
| Extraction of Vector Field Topology with Neural Networks | Tatiana Baklanova | Bachelor |
| 2019 | | |
| View-Dependent Texture Mipmapping of Complex Geometry | Phillip Hohenester | Master |
| Super-Resolution of Weather Simulation with Deep Learning | Razieh Rezaei | Master |
| Light Transport Simulation in Participating Media with Volume Photon Mapping | Oskar Homburg | Bachelor |
| Simulation of Light Transport in Participating Media with Monte Carlo Path Tracing | Max Oberberger | Bachelor |
| View-dependent Texture Mipmapping in Terrain Heightfields | Albert Zacha | Bachelor |
| Shadowing for Scientific Visualization of Weather Prediction Data | Jeremias Neth | Bachelor |
| Real-Time Raytracing on NVIDIA RTX graphics cards with Vulkan | Torben Maack | Bachelor |
| 2018 | | |
| Opacity-based Rendering of Large Trajectory Datasets with Pixel Synchronization | Christoph Neuhauser | Bachelor |
| 3D Visualization of Surface Topography in Meteorology | Erik Kynast | Bachelor |
| The Value of Map Projections in Meteorology | Annalena Bloch | Bachelor |
| 2017 | | |
| Visualization of Simulated Air Currents for Weather Forecasting and Meteorological Research | Philipp Kaiser | Master |
| 2016 | | |
| Opacity-Based Rendering of Lagrangian Particle Trajectories in Met.3D (partly supervised) | Max Bandle | Bachelor |